---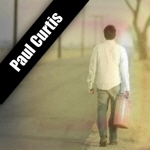 ---
Paul Curtis is one of the new wave of UK film composers. A highly acclaimed composer and guitarist, he has written music for TV, Film, Video Games and Advertising. Equally happy working with live musicians or sampled instruments, Paul's music blends diverse influences to create dramatic and evocative scores. His style is especially suited to advertising, video games and film and documentary projects.
Showing 1 to 30 of 157 ×
Sort by: Newest Oldest Alphabetical
Launching Productiontrax Player...